Plumbing and Heating Contractor in Brooklyn, NYC, Queens and the Bronx
For Same Day Service Call 718-831-6090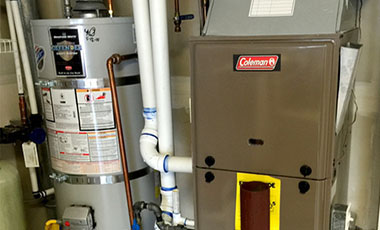 Across the NY Metro area (Brooklyn, NYC, Queens Bronx), property owners rely on their heating systems for warmth and comfort throughout the cooler months of the year. On frigid days, these systems provide heat that is critical for the health and safety of all inside the building. Harris Plumbing & Heating provides full service for many makes and models of heaters including repairs, maintenance and new installation service. We also provide service on water heaters and boilers.

All heating systems can benefit from maintenance from one of our skilled technicians. Maintenance is a great way to give your system a tune-up, and this can minimize repair issues and keep your system running at peak energy efficiency. While a tune-up will reduce the likelihood of a breakdown, such issues can occur periodically. Our technicians understand the importance of responding to repair service calls quickly and completing quality work so that the issue is resolved the first time. When a system is well maintained and repaired promptly as needed, it will enjoy a long life. However, when the time does come to replace it, you can trust our team to provide quality heating system products and fast installation service.
Just as you're reliant on your heating system to stay warm on cool days, you also rely on your water heater for hot water that's used for bathing, cleaning and other purposes. Our technicians also offer repair, installation and maintenance on most types of hot water heaters. We can quickly diagnose issues and provide you with more insight regarding the benefits of repairing it versus replacing it. Whether you need service on water heaters or heating systems, now is a great time to reach out to Harris Plumbing & Heating to schedule service.
For All of Your Heating Service Needs, Contact Harris Plumbing & Heating. For Same Day Service Call 718-831-6090